Come Meet Us at Preferred Hearing Care, LLC
At Preferred Hearing Care, LLC, we're committed to helping our clients restore their hearing and improve their quality of life. Armed with the latest hearing loss treatments, we'll help you get back to doing what you love. Meet our team of highly qualified hearing experts.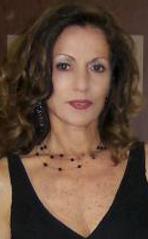 Nancy Sideri, HIS
Hearing Instrument Specialist
Nancy Sideri is a licensed Hearing Instrument Dispenser and Aural Rehabilitation Specialist and has over 17 years experience working with hearing-impaired individuals.
Nancy began her career as a Hearing Instrument Specialist in association with Starkey Laboratories, the world's largest hearing aid manufacturer. Nancy specializes in expert testing and interpreting scores, appropriate instrument selection and level of technology that is best suited to fit personal lifestyle needs and is an industry leader in developing a personalized interactive aural rehabilitation program specifically designed to understand your unique loss characteristics, to help you achieve your "personal best" hearing solution with integrity and compassion.
Licenses and Memberships:
Massachusetts Hearing Instrument Specialist License
New Hampshire Hearing Instrument Specialist Licensed Dealer
President Massachusetts Hearing Society
Member International Hearing Institute Society
Starkey Hearing Alliance
Acoustic Neuroma Association